YOUR ADVENTURE STARTS HERE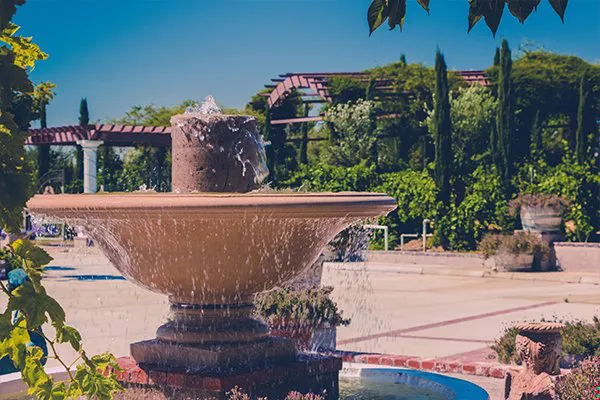 Guests enjoy discovering little hideaways like this Sonoma Valley winery on a hosted Grapeline wine tour. Each day is curated by Grapeline's wine country specialists and hosted by one of our knowledgeable hosts. We cover the details of guests tours like making reservations and ensuring tasting times are well timed.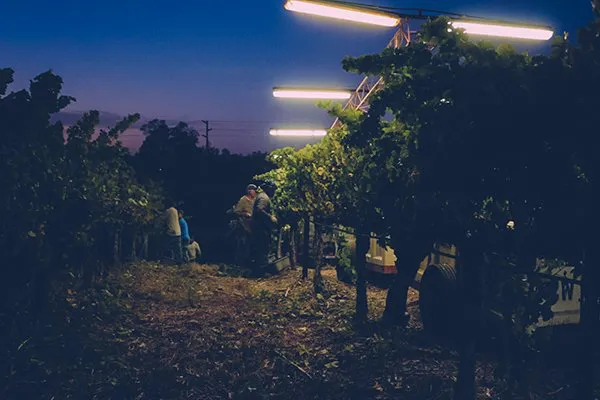 It is a unique experience to walk among the vines during harvest. Here in Sonoma Valley a diligent crew works through the night to harvest the wine grapes. A vineyard's winemaker carefully monitors key signs that indicate the grapes are ready to harvest. They monitor the color of the berry and stem and analyze the flavor and structure of the seed. Some varieties are ready sooner than others and workers are kept on standby to avoid delays in harvesting.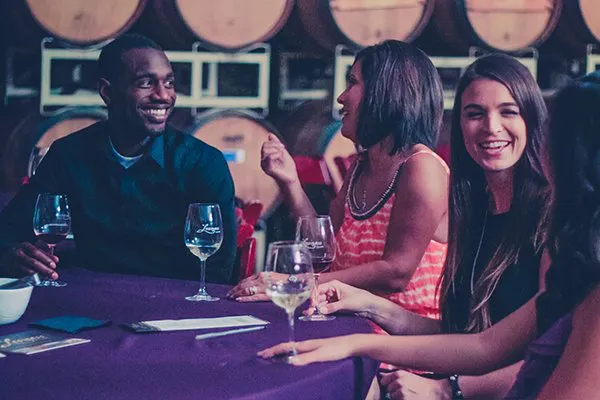 Every day is always a new adventure in Sonoma with Grapeline's hosted wine tours. As a guest of a shared wine tour with Grapeline, you will enjoy a catered lunch presented by the Sonoma Market known for their gourmet to go style lunches. You will have eight lunch options including vegetarian, vegan and gluten free selections. Great food, amazing ambiance and wonderful friends old and new all come together to make this experience unforgettable. Click here to browse Grapeline's picnic tour lunch selections.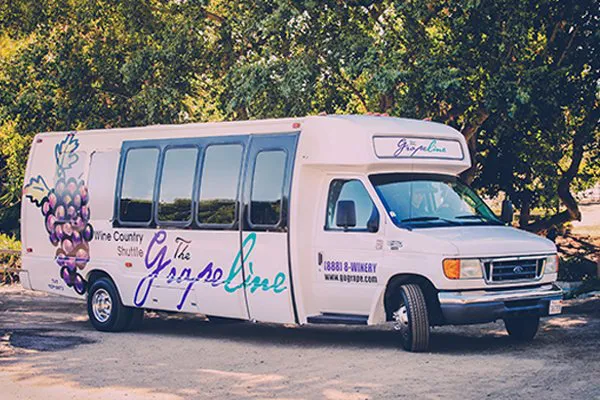 Enjoy your Sonoma Valley wine tour on a luxurious Wine Country Shuttle by Grapeline. Guests learn about food and wine pairings, explore wineries they may not have visited before, learn from our knowledgeable host about the local history and wine making process and of course they get to try new varietals. Join us on an adventure in Sonoma Valley via the Grapeline wine country shuttle!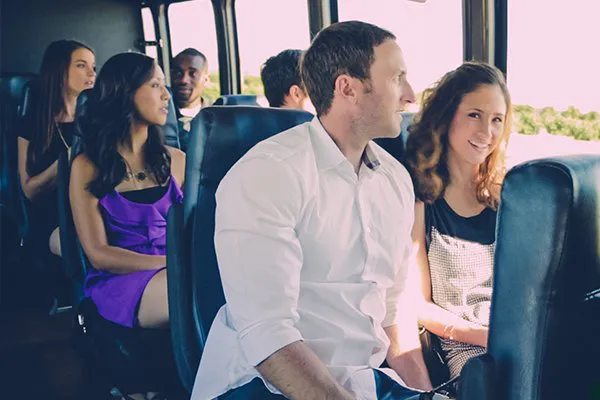 Grapeline wine tour guests head over to Benziger Family Winery for a behind the scenes experience hosted by their local winemaker. A typical Vineyard Picnic tasting tour includes pickup from a central location, stops at three wineries, an artisan boxed lunch and a friendly, knowledgeable host. Grapeline wine tours in Sonoma Valley offers, easy, fun and safe tasting tours for you and your friends.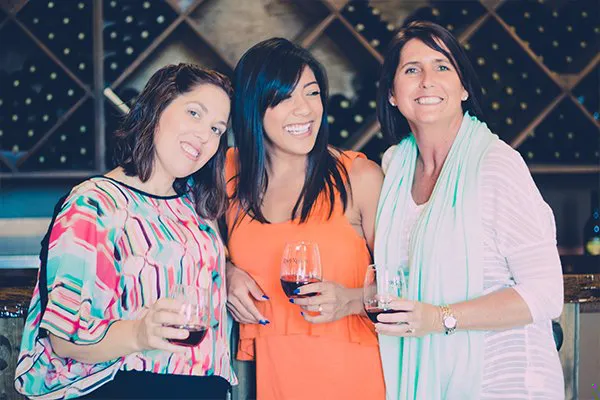 The perfect girls getaway is in Sonoma Wine Country and always includes a Grapeline wine tour. Start your adventure visiting Sonoma's Plaza with historic landmarks and then take time to soak in some rays at Sonoma Coast State Park. For day two make sure to book your Sonoma Valley wine tour with Grapeline ahead of time and enjoy visiting 3 unique wineries and an artisan boxed lunch. On your last day you can enjoy some relaxing spa time with the girls or browse shops while enjoying delicious eateries along the way.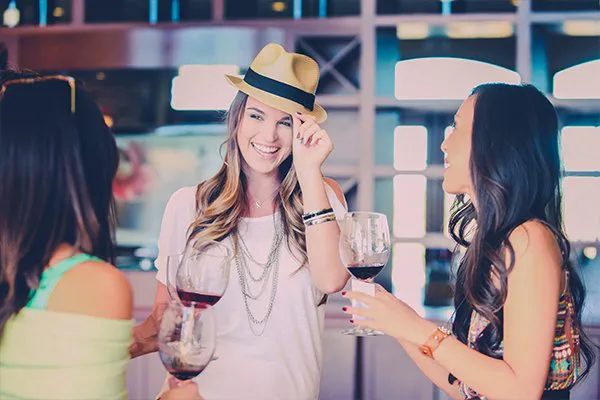 Three quick tips to make your girls getaway amazing! 1) Find a vacation rental where you can share the cost. Not only will you save some money, but it will offer a place to gather, with a little searching you can likely find a unique location perfect for making lasting memories. 2) Alleviate the guesswork and book a Grapeline wine tour. Not only will you save a lot of time, but you and your friends will enjoy a wonderful all-inclusive tour, several tastings and lunch included. 3) Leave a day open for spontaneous adventure, being able to decide on an activity is certain to spice things up.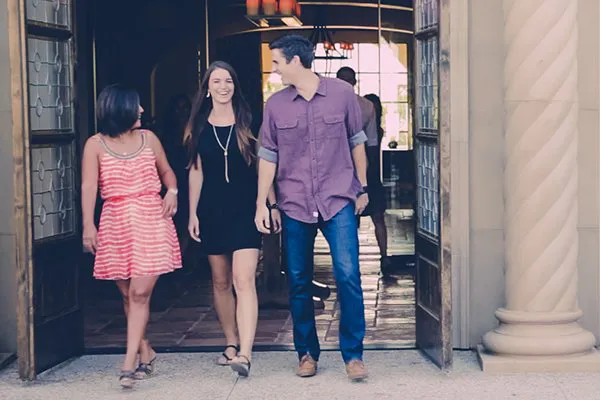 Did you know Grapeline wine tours has centralized pickup locations to accommodate most area hotels. Your pickup and drop off for a Sonoma Valley wine tour will be a breeze with prepaid tastings, and a gourmet boxed lunch. Wine tasting with Grapeline is the perfect way to explore new wineries, learn about the winemaking process and make new friends. A Grapeline guest said, "our driver was extremely knowledgeable, thoughtful and took excellent care of us. The booking process was so easy, and having our day planned out for us made it so much less stressful…"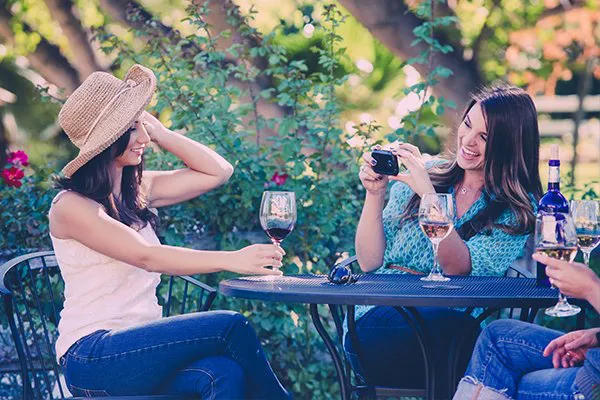 The answer is yes! A Grapeline wine country tour is an amazing way to celebrate birthdays, a girls day out, or an anniversary. Grapeline guests gush about their bachelorette party experiences too. One reviewer said "went on a group tour for a Bachelorette weekend with Grapeline. Could not be happier with our experience!!" Make sure to let your reservationist know about your special occasion and we can make it a special and memorable day.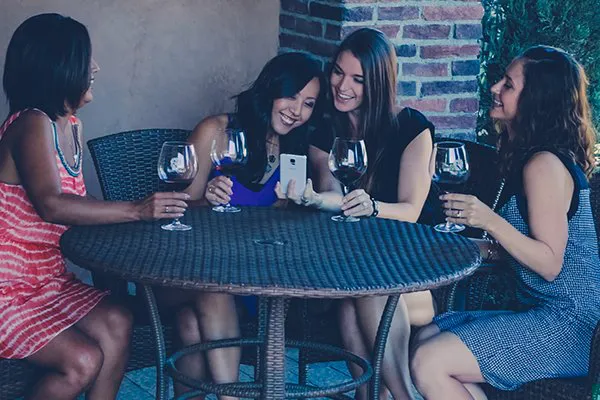 Happy memories are essential to our mental health. The good experiences strengthen our sense of identity and purpose and bond our relationships with friends and family. These girlfriends have come together to make memories they can treasure forever. They are enjoying wine tastings in Viansa Winery's courtyard and taking selfies for the perfect Instagram moment. Grapeline wine tours offer unique experiences in five wine regions across California. A Sonoma Valley wine tour is the perfect way to come together and make lasting memories with friends.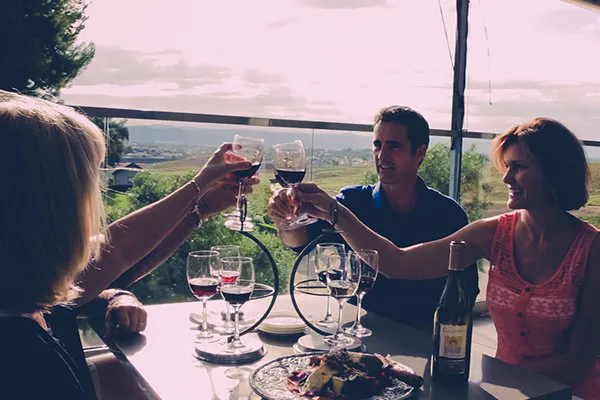 Here's a fun idea, plan a trip to Sonoma Valley wine country to bring together your extended family. Make sure to get everyone involved and check with local travel guides to help select accommodation options that can suit everyone's style. Plan something for everyone, and put together a segmented budget so everyone can select the activities they are interested in and save for it. Be realistic in the planning process, set recurring meetings to touch base and keep your family on track. Ensure to include a Grapeline private tasting tour on your trip. You can be involved in selecting wineries and catering options or let us do the heavy lifting for you. We ensure to make accommodations at each winery, plan lunch options for you and take care of all your transportation needs.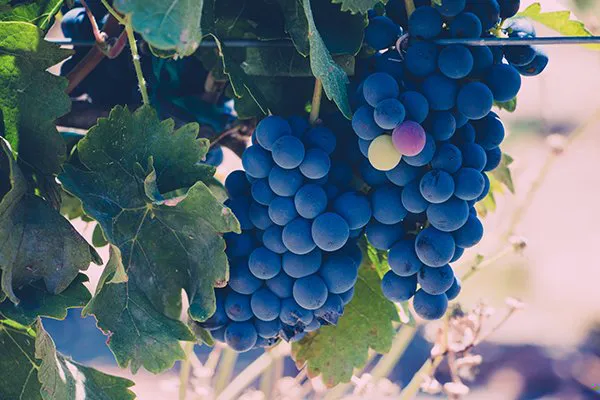 Merlot and Chardonnay started to get popular in Sonoma Valley in the 1970s. Varietals such as Malbec, Syrah, and Grenache are rising stars currently. Zinfandel, often called America's "heritage grape" are the oldest vineyards in Sonoma Valley with many of the vineyards having been planted over a century ago. These wine grapes, dangling from their vines, are almost ready to be harvested which takes place from August through October. Vintners (wine-growers) know when it is time to harvest by the color of the grapes, stems, seeds and the flavor. Any vineyards you see while on your Grapeline wine tour, are sure to leave an impression with manicured rows of vines and picture perfect vistas.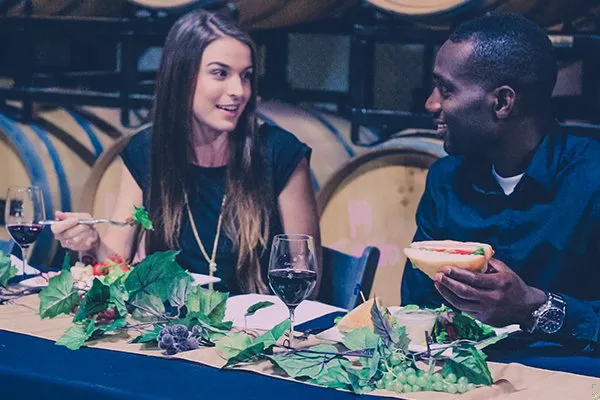 Private groups with Grapeline wine tours can request special lunch locations like Deerfield Ranch's barrel room in Sonoma Valley. Grapeline can offer pre-planned tours or work with you on the wineries your group would like to visit. Many of the Sonoma Valley Wineries offer premium tasting experiences. Examples of premium experiences include seated-tastings, barrel tastes, pairings and reserve tastings. Some wineries require that private groups book premium experiences only. Tour rates will vary based on tasting fees at each winery. Your Grapeline event specialist will help you design the perfect day in Sonoma Valley wine country. Learn more about Grapeline's private group wine tours in Sonoma Valley here.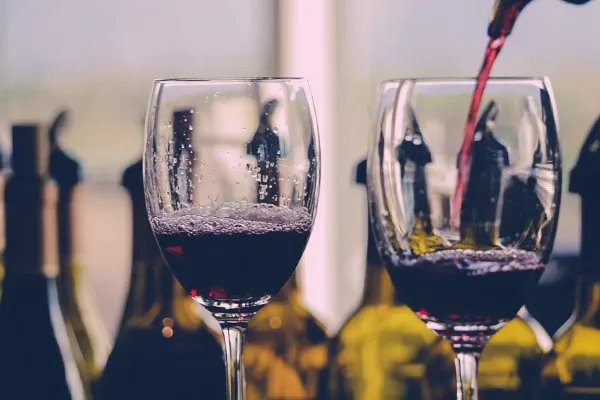 If you have never tasted wine before, Grapeline wine tours is the best way to experience it. Keep the five S's of tasting in mind; See the wine, swirl the wine, smell the wine, sip the wine and swallow the wine. Your Grapeline tour host will walk you through the process and can answer any questions you may have. Your all-inclusive, hosted tour includes tastings at three wineries and the opportunity to learn about wine making in Sonoma Valley.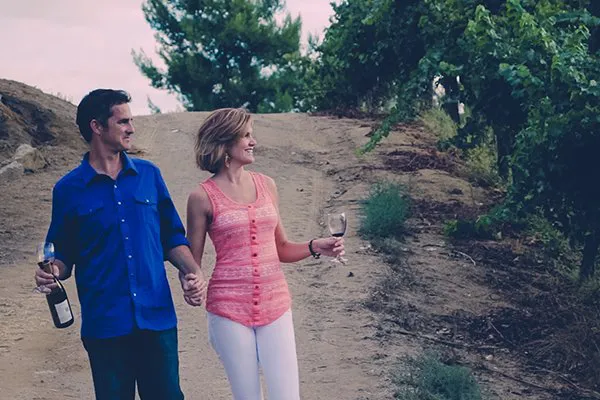 Meet Kim and John, the official tasting aficionados of Sonoma Valley. They are also the founders of Grapeline Wine Tours, the best wine tour company in all California. You may find them fervently tasting wines throughout Sonoma Valley, ensuring they explore every nook and cranny to provide the best wine tour experiences to their guests.