GRAPELINE PRIVACY POLICY
About our Privacy Policy
Grapeline Inc. provides services for transportation and wine tour experiences throughout California. By sharing information with us, for example by becoming a Club Kay member or reserving a tour with us, we can serve you better. As you use our services, we want you to be clear how we're using your information.
Grapeline's Privacy Policy explains:
What information we collect and why we collect it.
How we use that information.
The choices we offer, including how to access and update information.
We've tried to keep it as simple as possible, but if you're not familiar with terms like cookies, IP addresses, pixel tags and browsers, we encourage you to read about these key terms from Grapeline's key-terms definitions first. Your privacy matters to Grapeline so whether you are new or a long-time guest, please do take the time to get to know our practices – and if you have any questions email us.
Information Grapeline collects
We collect information to provide better services to all of our guests – from figuring out basic stuff like what tour you would like to join us on, to more complex things like your pickup location or what you'll have for lunch with us.
We collect information in two ways:
Information you give us. For example, reserving a tour requires providing information so we can prepare your services. When you do, we'll ask for personal information, like your name, email address, telephone number or credit card. If you want to take full advantage of the Grapeline experience you may look at joining our Club Kay membership program.
Information we get from your use of our services. We collect information about the services that you use and how you use them, like when you joined us on a tour and in which region, when you visit our website, or you view and interact with our ads and content. This information may include:

Cookies and anonymous identifiers
We use various technologies to collect and store information when you visit our website, and this may include sending one or more cookies or anonymous identifiers to your device. We also use cookies and anonymous identifiers when you interact with services we offer such as Club Kay or our Reservation System.
How we use Information we Collect
We use the information we collect from all of our services to provide the highest level of service possible. We also use this information to offer you tailored wine tour content – like giving you more relevant search results. When you contact Grapeline to inquire about our services or reserve with us, we may keep a record of your communication to help track your needs and ultimately provide the highest quality wine tour to you. If you opt in, we may use your email address or cell phone (to call or send a txt) and inform you about our services, such as letting you know about upcoming services, adjustments to scheduling or special promotions. We will ask for your consent before using information for a purpose other than those that are set out in this Privacy Policy.
Transparency and Choice
Our goal is to be clear about what information we collect, so that it is clear what our processes and procedures are.
You may also set your browser to block all cookies, including cookies associated with our services, or to indicate when a cookie is being set by us. However, it's important to remember that many of our services may not function properly if your cookies are disabled. For example, parts of the reservation system may rely on cookies to temporarily store data that gets submitted when you reserve your tour. Some buttons and functionality may be impaired if you turn off 'java scripting' or if you 'block' images from your browser options settings.
Information you Share
Some of our services let you share information with others. Remember that when you share information publicly, it may be indexable by search engines, including Google, Bing or Yahoo.
Information we Share
We do not share personal information with companies, organizations and individuals outside of Grapeline's businesses unless one of the following circumstances applies:
We will share personal information with companies, organizations or individuals outside of Grapeline when we have your consent to do so.
We provide personal information to our affilaites (outside companies that provide resources or access that is part of your tour or experience) or other trusted businesses or persons to process it for us, based on our instructions. An example of this is when we have catering prepare your meals that will be provided with first names and your meal choice.
We will share personal information with companies, organizations or individuals outside of Grapeline if we have a good-faith belief that access, use, preservation or disclosure of the information is reasonably necessary to:
Meet any applicable law, regulation, legal process or enforceable governmental request.
Enforce applicable Terms of Service, including investigation of potential violations.
Detect, prevent, or otherwise address fraud, security or technical issues.
Protect against harm to the rights, property or safety of Grapeline, our users or the public as required or permitted by law.
When this Privacy Policy Applies
Our Privacy Policy applies to all of the services offered by Grapeline and its affiliates, including Stryder Transportation, it does not extend to services offered on other sites (such as our advertising services), and excludes services that have separate privacy policies that do not incorporate this Privacy Policy.
Our Privacy Policy does not apply to services offered by other companies or individuals, including products or sites that may be displayed to you in search results, sites that may include Google services, or other sites linked from our services. Our Privacy Policy does not cover the information practices of other companies and organizations who advertise our services, and who may use cookies, pixel tags and other technologies to serve and offer relevant ads.
Cooperation with Customers Regarding our Privacy Policy
We regularly review our compliance with our Privacy Policy. When we receive formal written complaints, we will contact the person who made the complaint to follow up. We work to resolve any complaints regarding personal information or any other service related challenges.
Changes
Our Privacy Policy may change from time to time. We will not reduce your rights under this Privacy Policy without your explicit consent. We will post any privacy policy changes on this page and, if the changes are significant, we will provide a more prominent notice (including, for certain services, email notification of privacy policy changes).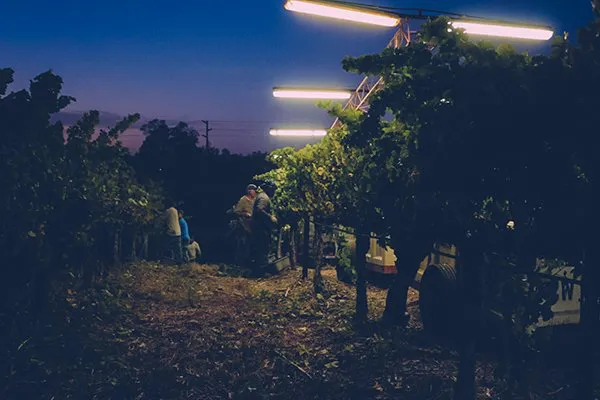 OUR VISION
Grapeline was created by John and Kim Kelliher in June of 2002 and employs knowledgeable wine country enthusiasts as friendly hosts to guide tours throughout wine country. We want to continue creating memorable experiences for thousands of guests visiting...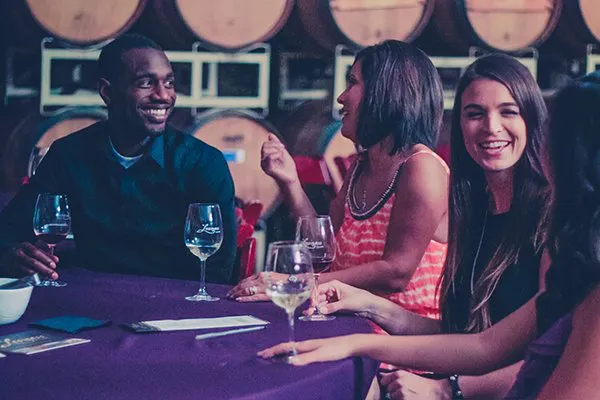 GRAPELINE REVIEWS
We are the top rated wine tour company in Temecula, Paso Robles and Santa Barbara with over 750 five star reviews. It's no coincidence as Grapeline's main focus is hospitality and only the best customer service...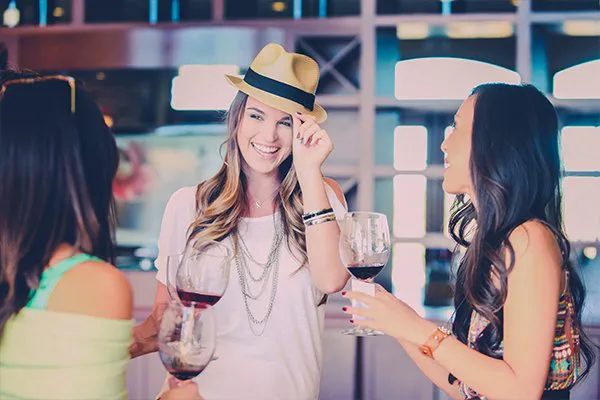 BOOK A TOUR
Start crafting your own wine tour excursion experience by visiting our booking widget or calling now! You'll see we have a variety of options to subdue the great desire you have of wine tasting in sunny Southern California...
Call now... +951-693-5755 Or Book Now