Posted on May 22, 2023 by Kay Syrah |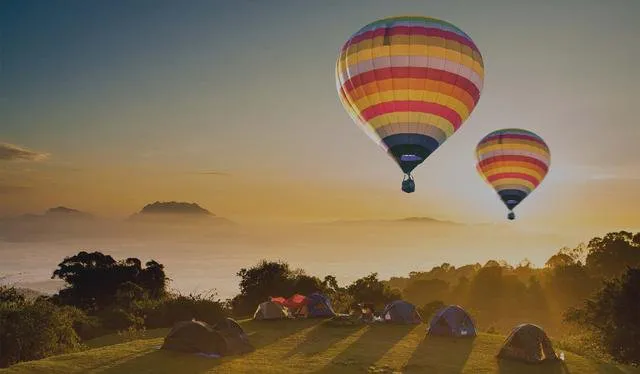 The Balloon And Wine Festival (2023)
In the heart of Southern California, Temecula came alive between May 19 and May 21, 2023, as it hosted the annual Balloon and Wine Festival. This much-anticipated event, widely recognized as one of the most prestigious and colorful in the region, was marked by a particularly high profile this year thanks to the headline performance of American country music superstar Brad Paisley.
---
---
What is the Balloon & Wine Festival
Nestled in Temecula Valley Southern California Wine Country, the festival was a smorgasbord of sensory delight, combining the best of music, wine, beer, food, and the mesmerizing spectacle of hundreds of vibrantly colored hot air balloons taking to the skies. According to official estimates, an impressive crowd of over 40,000 people attended the festival, adding a dynamic human vibrancy to the three-day event.
Brad Paisley
Known for his engaging performances, Brad Paisley rocked the festival stage with his signature fusion of traditional and modern country music, providing an unforgettable musical backdrop to the festivities. His charismatic performance, along with an impressive line-up of local and national artists, created a palpable buzz, adding to the overall high-spirited ambiance of the festival.
Alongside the music, one of the main attractions of the festival was, of course, the showcase of wine and beer. The region, famed for its vineyards and breweries, did not disappoint. More than 35 wineries and breweries set up shop, offering festival-goers a chance to sample some of the region's best wines and craft beers.
The Wine
The wineries were out in full force, offering a range of full-bodied reds, crisp whites, and refreshing rosés. Notable attendees included the Wilson Creek Winery, known for their almond-infused sparkling wine; the Callaway Vineyard and Winery, who brought their award-winning Cabernet Sauvignon; and Monte De Oro, who introduced attendees to their selection of Syrahs and Viogniers.
Breweries
On the brewing front, a generous handful of local breweries showcased their beers, with highlights including the Temecula Brewing Company, Ironfire Brewing, and the Refuge Brewery. Their offerings ran the gamut from hop-heavy IPAs to rich stouts and zesty lagers, providing diverse flavors for every beer enthusiast's palate.
A Family Friendly Event With Activities for All Ages
However, the Balloon and Wine Festival was not just about drinking and music. It was a family-friendly event featuring activities like balloon rides, an arts and crafts fair, and a dedicated kids' fun zone. For many, the highlight was the balloon launch and the evening balloon glow. This spectacle saw the skies over Temecula Valley filled with a mesmerizing array of hot air balloons, illuminated against the night sky in a breathtaking display of light and color.
Was it Successful this Year?
As the festival came to a close, it was evident that the Balloon and Wine Festival 2023 had once again succeeded in its mission to provide a platform for local wineries and breweries, offer unforgettable musical performances, and create a sense of community and fun. The attendees left with a taste of Temecula's best wines and beers and beautiful memories of a sky filled with vibrant balloons and the tunes of Brad Paisley still humming in their ears.
~ Kay Syrah
Wine Country Guru Gal
List of 2023 Participating Wineries:
2023 Participating Breweries
2023 Music Line Up
REO Speedwagon
Colt Ford
Night Ranger
Moonshine Bandits
John Waite
Kanan Road Band
Brad Paisley
The Lacs
Sara Evans
George Shingleton
Tenille Arts
Twisted Gypsy
Brandon Calhoon
Parade Wave
Pulp Vixen
Billy Williams
Scotty McCreery
The English Beat
Dylan Scott
Daring Greatly
Callista Clark
Cassie B
Billy Williams
Official Blog