Posted on May 19, 2023 by Kay Syrah |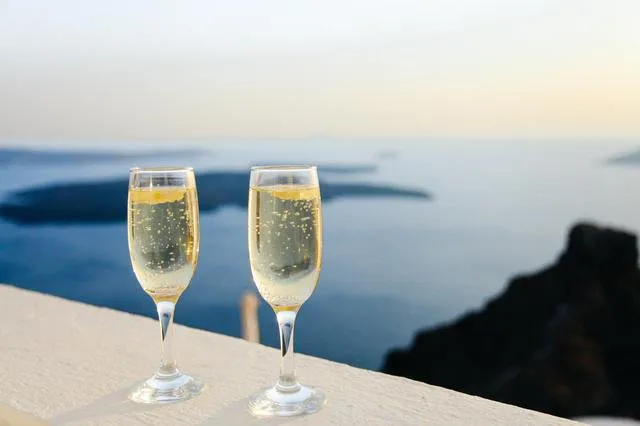 Introduction:
Welcome to the stunning world of California's wine country, where sprawling vineyards, exquisite flavors, and luxurious aesthetics await your senses. Whether you're a wine connoisseur, an avid traveler, or simply someone seeking a taste of the good life, Grapeline Wine Tours is your ultimate gateway to unlocking the treasures of Paso Robles, Temecula, Santa Barbara, Napa, and Sonoma Valley. Join us as we embark on a sensory adventure, exploring the finest wineries and indulging in unforgettable experiences in the heart of California.
Link Grapeline Wine Tours
Immerse Yourself in Paso Robles: A Wine Lover's Paradise
Nestled in the Central Coast region, Paso Robles boasts a rich winemaking heritage and breathtaking landscapes. Grapeline Wine Tours takes you on a journey through this enchanting region, guiding you through award-winning wineries, picturesque vineyards, and world-class tasting rooms. Savor the distinct flavors of robust reds and elegant whites while soaking in the sun-kissed vistas of rolling hills and oak-dotted landscapes.
Book a Tour in Paso Robles
Temecula: Where Wine Tasting Meets Luxury
Just a short drive from bustling Los Angeles, Temecula beckons with its quaint charm and premium wine offerings. Grapeline Wine Tours transports you to this hidden gem, where you'll be pampered with exceptional hospitality and treated to an array of exquisite varietals. Explore boutique wineries, sample innovative blends, and indulge in luxurious experiences that perfectly blend the beauty of wine tasting with the allure of opulent surroundings.
Santa Barbara: Coastal Elegance and Sublime Wines
Santa Barbara is an idyllic destination for those seeking a coastal wine experience. With its Mediterranean climate and proximity to the Pacific Ocean, this region produces exceptional cool-climate wines. Grapeline Wine Tours invites you to discover the breathtaking beauty of Santa Barbara's vineyards and wineries, where you'll taste the region's renowned Chardonnays, Pinot Noirs, and Syrahs while reveling in the laid-back elegance of the coastal lifestyle.
Book a Tour in Santa Barbara
Napa: A Legendary Wine Destination
Without mentioning Napa Valley, no discussion of California's wine country would be complete. Renowned worldwide for its prestigious wineries and unparalleled scenery, Napa is a paradise for wine enthusiasts. Grapeline Wine Tours unveils the secrets of Napa Valley, taking you on an unforgettable exploration of its iconic vineyards and historic estates. Immerse yourself in the legacy of winemaking, delight your palate with exquisite vintages, and relish in the luxurious atmosphere that defines this world-class destination.
Book a Tour in Napa Valley
Sonoma Valley: A Blend of Tradition and Innovation:
Embrace the vibrant wine culture of Sonoma Valley with Grapeline Wine Tours. Known for its rich history and innovative winemaking techniques, Sonoma offers an eclectic range of wines, from classic varietals to unique blends. With Grapeline, you can explore Sonoma's charming towns, visit family-owned wineries, and taste the exceptional craftsmanship that defines the region's wines & countryside. Breathe in the fresh air and let Grapeline Wine Tours curate an unforgettable journey
Book a Tour in Sonoma Valley
Conclusion:
California's wine country is a tapestry of indulgence, luxury, and natural beauty that calls out to those seeking an extraordinary experience. Grapeline Wine Tours is your trusted guide, curating exceptional wine-tasting adventures in Paso Robles, Temecula, Santa Barbara, Napa, and Sonoma Valley. Embark on a journey that delights all your senses, from the swirl of a perfectly aged vintage to the breathtaking landscapes surrounding you. Indulge in the finer things. Enjoy the ambiance and the sumptuous and delicious wines in the area.
~ Kay Syrah
Wine Country Guru Gal
Official Blog