Posted on January 19, 2016 by Kay Syrah |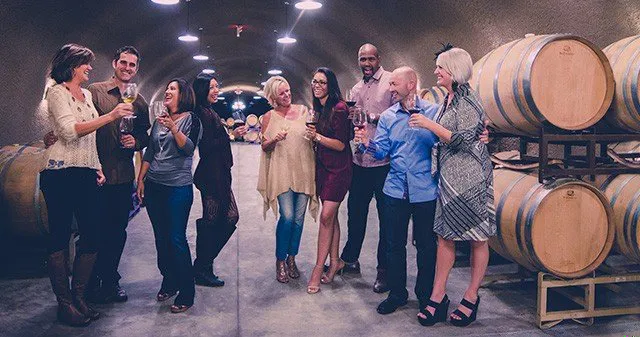 The Temecula Valley Barrel Tasting weekend is an event I will never miss. This year, it happens on Saturday and Sunday, January 30 and 31.
Why won't I miss it? The answer to that question... is that Barrel Tasting Weekend is the answer to a lot of other questions.
In the wine tour business, some questions come up over and over. What's the best winery? Which winery has the best reds? Who has a good sparkling wine? What's the most beautiful spot in wine country?
We have to be careful how we answer these questions. There's the issue of political correctness - we don't want one winery to think we love them less than another. There's the issue of personal preference - everyone has different tastes, so my favorite might not be yours. There's the issue of ignorance - sometimes we just don't know the answer (but in those cases, Grapeline staffers are trained to just make up something that sounds plausible).
But let's say you want the real answer, not a response that's carefully crafted to be inoffensive, vague, or an outright lie. Barrel tasting has the answers.
As opposed to a typical wine tasting, where most visitors will get to three or four wineries in the course of the day, Barrel is smorgasbord-style tasting. You'll visit twice as many wineries, and sample a few wines from each. And instead of limiting your taste buds to just one main course at lunch time, you'll nosh your way through a varied assortment of tasty bites all day long.
So what's the best winery? At the Barrel Tasting, you can find out for yourself. Best reds? Good sparkling? Most beautiful? Again, find your answers during Barrel Tasting weekend.
So now you know why I won't miss it. Which brings me to the next important question...
Will you miss it? (Spoiler alert: you shouldn't. That's the whole point. So, really, I'm asking an ironic rhetorical question, meant to be interpreted as a strong suggestion to NOT miss it.)
~ Kay Syrah
Wine Country Guru Gal
Official Blog