Posted on May 10, 2023 by Kay Syrah |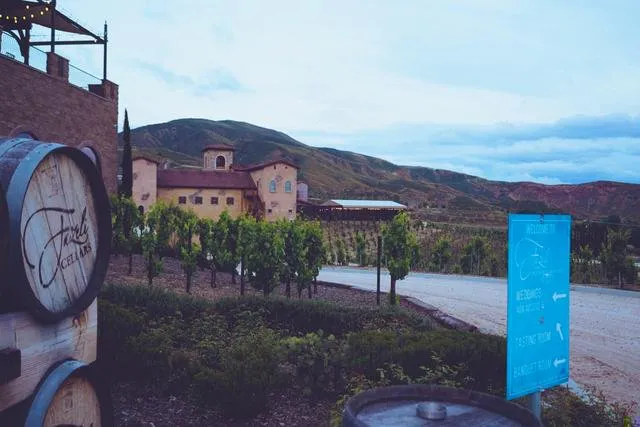 Fazeli Cellars: A Persian Jewel in Southern California's Wine Country
Introduction:
In the heart of Temecula Valley's wine country lies a hidden gem, Fazeli Cellars. This unique winery brings Persia's exotic flavors and rich culture to Southern California. Founded by Bijan Fazeli, the winery is a testament to his passion for blending Persian heritage with the art of winemaking. Fazeli Cellars is the only Persian winery in Southern California, offering a delightful fusion of Mediterranean cuisine and bold, exotic wines. In this post, we will explore the remarkable journey of Bijan Fazeli and the exceptional offerings of Fazeli Cellars.
Page 1: The Visionary Behind Fazeli Cellars – Bijan Fazeli
Bijan Fazeli's love for wine and his Persian heritage led him to create Fazeli Cellars, a unique winery that celebrates the marriage of ancient Persian traditions with modern winemaking techniques. Bijan is an entrepreneur with a background in biotechnology and pharmaceuticals. His fascination with the science of winemaking and deep appreciation for his roots inspired him to bring Persian influences to Temecula, California.
Bijan's passion for winemaking is evident in every aspect of Fazeli Cellars, from the vineyard to the tasting room. His innovative approach combines traditional Persian winemaking methods with the latest technology, resulting in exceptional wines that are both bold and exotic yet smooth and crisp. Bijan's dedication to his craft and desire to share the beauty of his culture have made Fazeli Cellars a must-visit destination in Southern California's wine country.
Page 2: A Unique Tasting Experience at Fazeli Cellars
Visiting Fazeli Cellars is a one-of-a-kind experience. The tasting room, designed with Persian architectural elements, transports you to an exotic oasis where you can savor the winery's exceptional offerings. Guests can enjoy a guided tasting, where the knowledgeable staff will introduce them to Fazeli Cellars' signature wines, each crafted with care and expertise.
Fazeli Cellars' wines are extraordinary, with a unique blend of bold flavors and smooth textures. The winery's collection includes a variety of reds, whites, and rosés, each designed to evoke the essence of Persian culture. Some of the standout wines include Shiraz, which showcases the winery's Persian influence, and the refreshing and crisp Sauvignon Blanc, perfect for a warm California day.
Page 3: Mediterranean Flavors at Fazeli Cellars
Fazeli Cellars is not only renowned for its exquisite wines but also for its mouthwatering Mediterranean cuisine. The winery's restaurant, Baba Joon's Kitchen, serves up an array of delicious dishes that perfectly complement the wines. The menu features traditional Persian recipes with a modern twist, using fresh, locally-sourced ingredients.
Some of the must-try dishes at Baba Joon's Kitchen include hummus, stuffed grape leaves, and basmati rice. These Mediterranean staples are expertly prepared and beautifully presented, providing a delightful culinary experience that transports your taste buds to the exotic lands of Persia. The combination of these delectable dishes and Fazeli Cellars' exceptional wines create a truly unforgettable dining experience.
Page 4: Plan Your Visit to Fazeli Cellars
Fazeli Cellars is an enchanting destination in Temecula, California, offering a unique blend of Persian culture, world-class wines, and exquisite Mediterranean cuisine. Whether you're a wine enthusiast or simply seeking a one-of-a-kind experience, a visit to Fazeli Cellars is sure to leave you captivated.
~ Kay Syrah
Wine Country Guru Gal
Official Blog