Posted on June 07, 2019 by Kay Syrah |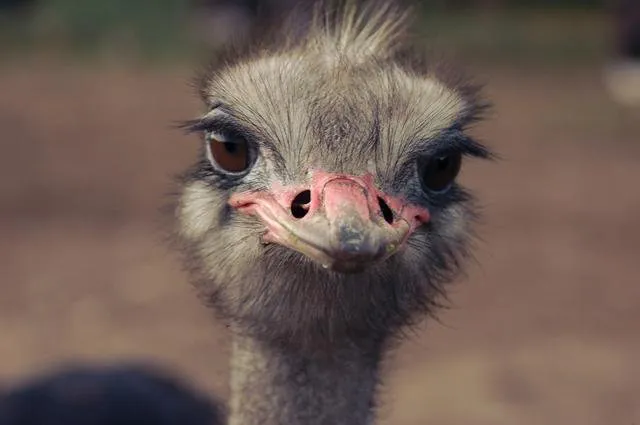 Let's say you have two days in Santa Barbara Wine Country. On the first day, wine tasting is an absolute. On the second day, go wine tasting again. There are more than 120 wineries in the area, so you will have barely scratched the surface. If you are staying for more than two days, you might start wondering about what's under the surface. Here are some ideas for how to enjoy the non-wine delights that Santa Barbara Wine Country offers....
Feed an Ostrich. An Ostrich can run as fast as 45 miles per hour, be as tall as 9 feet, weigh as much as 350 pounds, and can kill a lion with one kick. So it's no surprise that Ostrichland is "fun for the whole family," according to the website of the Buellton-based tourist stop. If their marketing material is to be believed, the highlight of a visit to Ostrichland is when you get to feed an Ostrich or Emu. But I personally think it's much more fun to watch other people do so. The standard technique is to hold a bowl of kibbles by a long handle, then body-cringe while tentatively inching the food over the edge of a wooden fence until a scary Jurassic-like beast begins to peck - jackhammer-like - at the bowl... at which time the human screams and retreats in panic. "Fun for the whole family" is an understatement.
Nosh a Danish dough ball. No need to cross the Atlantic to sample an authentic aebleskiver, the distinctive spherical Danish dessert that is like a buttery waffle in taste and texture. You'll find the dish on the menu of almost every restaurant in Solvang, a Danish enclave founded in 1911, that now acts as the main hub for Santa Barbara Wine Country visitors.
The word aebleskiver translates to "apple slices," and although some recipes include a wedge of their namesake fruit, the most commonly served version is plain on the inside, but topped with raspberry jam and powdered sugar. My pick for the indulgent treat is the Solvang Restaurant on Copenhagen Street, where former owner Arne Hansen ("Mr. Aebleskiver" to locals) first introduced aebleskivers to the town when he opened in 1966.
Tour a Franciscan mission. After gobbling down an aebleskiver or two, and wiping raspberry residue from your chin, meander over to the east end of Solvang where you will come across one of California's most historic landmarks, the Old Mission Santa Ines.
Father Estevan Tapis founded the Santa Ines Mission in 1804. It is one of 21 missions established between 1769 and 1833 by Catholic priests of the Fransican order to evangelize what was then known as Alta California. After an earthquake destroyed the original church in 1812, the current edifice was constructed with 5- to 6-foot thick walls and massive pine beams harvested at nearby Figueroa Mountain. The Mission was central to the area's history and development. Notably, it was nearly burned down in the Chumash Revolt of 1824, an uprising fueled by mistreatment of the Chumash Natives and sparked by an overheard discussion among the Catholic priests about plotting to kill Natives.
Today, the site includes a museum, church, and garden that are open for daily tours from 9:00am to 4:30pm daily.
Yep, you can enjoy a visit to Santa Barbara's wine region without even sampling any wine. And these three recommendations won't disappoint. But missing the wine tasting would be a mistake - so plan on a longer visit and really get to know this beautiful valley.
~ Kay Syrah
Wine Country Guru Gal
Official Blog