Posted on February 08, 2019 by Kay Syrah |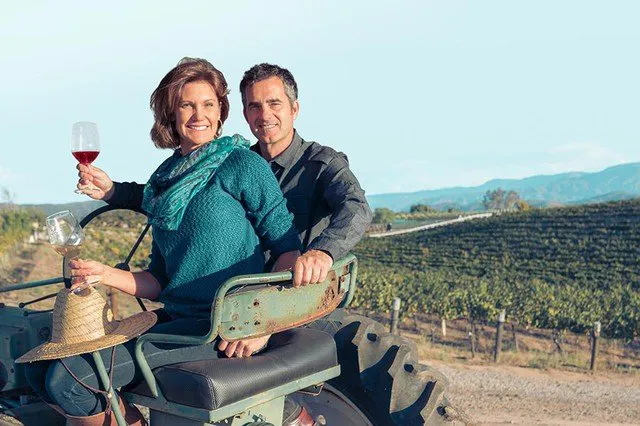 "Let us celebrate the occasion with wine and sweet words."
Titus Maccius Plautus said that. You probably have never heard of Titus. Me neither. But when I googled "wine, romance, quotes," I found his little Valentine's Day aphorism, and it was the perfect sentiment.
Titus was a Roman playwright who penned enduring comedies 200 years before Christ was born. Even way back then, as now, wine and romance went together like chariots and horses; like marble statues and columns, like empires and slave labor.
So, if you're still fretting over what to do on Cupid's day, just put a little vino in your Valentine, and fret no more.
Special romantic offerings in wine country will be as plentiful on and around February 14 as heart-shaped message candies in third grade classrooms. Some examples...
NAPA VALLEY WINE COUNTRY
Join Silverado Cooking School for a Valentine's Day Cooking Class Date Night where you and your date will prepare and enjoy a seasonal three-course menu featuring fresh ingredients from Stone Tree Farm. Together you'll learn new techniques and helpful tips from a professional chef that will help you become more confident in the kitchen, while enjoying a night out. The evening will include two wine pairings to compliment the menu.
SONOMA VALLEY WINE COUNTRY
The Wine, Roses & Romance Package at Fairmont Sonoma Mission Inn & Spa takes romance to a deluxe level. The package includes an overnight stay, sparkling wine and chocolate-covered strawberries, breakfast in bed for two, a rose petal turn-down and a sparkling wine tasting for two at Gloria Ferrer Winery.
PASO ROBLES WINE COUNTRY
Join Vina Robles Winery for an indulgent evening in honor of Wine and Chocolate. Offerings from chocolate vendors and local wineries will include wine and port tastings, chocolate confections, baked goods, and many more exquisite treats. Live music by Kevin Graybill tops off this benefit for Big Brothers Big Sisters of San Luis Obispo County.
SANTA BARBARA WINE COUNTRY
Woo your date with an epic Valentine's dinner in Firestone Winery's iconic Barrel Cellar that will celebrate the union of flavors through French-inspired food and Bordeaux varietal wines. A welcome reception features a raw oyster bar and classic fromage station. Following the reception, you'll descend into the Barrel Cellar where Winemaker Dan Spratling and Foley Food & Wine Society Chef Brian Mazzoli will present each perfectly paired course. Love is sweet, and so is the decadent dessert bar that punctuates the romantic evening.
TEMECULA VALLEY WINE COUNTRY
Bring your sweetheart to Callaway Winery for a candle-lit dinner in the rustic, elegant, and romantic Barrel Room. Enjoy a four-course meal created by Meritage at Callaway's Executive Chef Mike Henry, each course paired with a Winemaker's Reserve or Special Selection Callaway wine. Dance and dine while listening to live music. Or for something more casual, you can share a heart-shaped, wood-fired pizza at Cougar Vineyard & Winery on Feb. 14, along with a Caesar salad, two glasses of wine or beer, Ghirardelli brownie "hearts" and a long-stem red rose. What could be more romantic?
Be mine, bring wine. Happy Valentines Day!!
~ Kay Syrah
Wine Country Guru Gal
Official Blog