Posted on January 19, 2019 by Kay Syrah |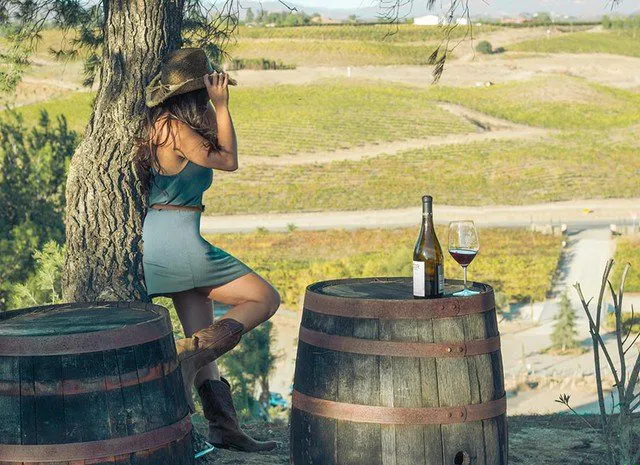 Used to be, if you were a winemaker in Temecula Valley, you probably had a chip on your shoulder. Napa Valley gets all the international recognition. Sonoma, Paso Robles, Santa Barbara, and Monterrey are not as world-renowned, but all are well known among more serious oenophiles. But Temecula? Where the hell is Temecula?
Change takes time, and Temecula has been rising in the wine country ranks, but locals still lamented that the recognition it deserved still eluded Temecula.
This month, the chip comes off the shoulder.
Wine Enthusiast, in its just-released February 2019 issue, proclaimed Temecula Valley as one of the "10 Best Wine Getaways." In the world.
Who is surprised by this pronouncement? People who have not been to Temecula in recent years, and no one else.
Temecula Wine Country turned 50 years old last year, and coincidentally is the home to approximately 50 wineries. It's Southern California Wine Country, which means a chill vibe. The approach to wine tasting is less about discoursing on tannins with a pinkie in the air. and more about sipping Syrah while listening to live music on a sun-drenched outdoor deck.
You might think that the people who give Southern California's Wine Country its easy-going air don't take themselves too seriously, and you'd be right. They pride themselves on - well, not being prideful. But when it comes to producing superb wines, they get real serious. In recent years, the once-overlooked Temecula wines have performed exceptionally well in top wine competitions. Notably, South Coast Winery has taken the title of Callifornia Winery of the Year four times, beginning with their first such honor in 2008.
In contrast to other California wine regions, Temecula wineries offer much more than wine alone. Many offer lodging and restaurants, so you can stay and dine among the vineyards. In other regions, you have to head back into town when the tasting flights are done.
A really good way to experience Temecula, and confirm for yourself the Wine Enthusiast ranking, is to immerse yourself for 24 hours. Here's a near-perfect one-day wine country getaway: Book a room at The Inn at Europa Village, wake up early to soar aloft on a hot air balloon piloted by local legend Rusty Manning from A Grape Escape, return to the Inn for an unforgettable gourmet breakfast prepared by live-in chef Dean Thomas, then explore the wineries aboard a Grapeline shuttle hosted by Mike Miles, whose prowess as a wine tour host is documented hundreds of times in 5-star reviews on Yelp and TripAdvisor.
That's one awesome itinerary. But you could do something completely different the next day and have a different but also awesome day. Again and again. Because Temecula truly is a worthy destination. But don't take my word for it. Pick up Wine Enthusiast, turn to page 54, and take it from an expert.
Congratulations, Temecula!
~ Kay Syrah
Wine Country Guru Gal
Official Blog