Posted on October 19, 2018 by Kay Syrah |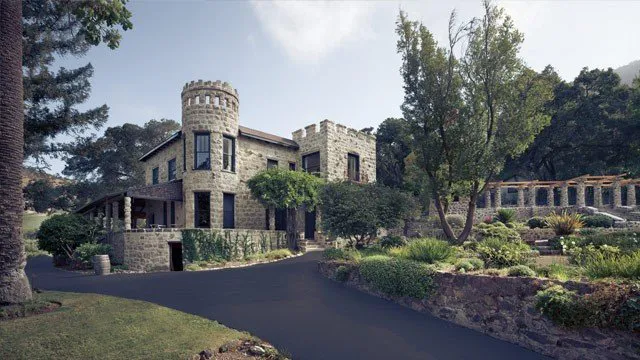 Have you ever really enjoyed a bottle of Napa wine if you've never heard of Stag's Leap? Questionable, really, since Stag's Leap Winery is one of the pillars of the international wine scene. What else could it be with the Golden Child of the area at its helm? The winery itself is so famous, in fact, that it inspired the formation of the Stags Leap viticultural district in 1989, nearly 100 years after the winery was founded. But let's get back to discussing the person who's currently in charge of keeping the legend alive.
French winemaker Christophe Paubert settled in Napa after first working at Château d'Yquem and Gruaud-Larose in his native Bordeaux and taking on some big wine-related projects in Chile, Spain and Washington State. The biggest draw for him in Napa was, of course, dirt. Fine, terroir, if we're going to be all fancy about it.
Paubert, Stag's Leap Winemaker and General Manager, who has lived and breathed wine from the moment he was born in Sauternes just outside of Bordeaux, fully believes that the purpose of a great wine is to showcase the fruit. If that's the case, Stag's Leap wine has its job cut out for it; wine grapes have been growing there since the 1880's and the terroir they grow in is unique and truly remarkable. Lucky for us, these vintners know exactly what they're doing and the rich history of the region combined the passion of everyone involved are well reflected in the final product.
The winery, which has been around in one form or another for well over a century, features 90 acres of vineyards spread over a 240 acre estate, is best known for its 92 point Petite Syrah (ah, Syrah, my fave!), but Paubert is determined to change that. He believes that the Cabernet Sauvignon is truly where this terroir's strength lays and he's going to make sure everyone comes around to his way of thinking and, well, drinking.
If you stop at Stag's Leap for a tasting, get ready to be blown away by the gorgeous estate that surrounds the growing grapes. Native and naturalized plants grace the open-ended gardens that flank the manor house, which has been home to three major family groups since 1890. That's a whole lot of family life! So much that there are rumors of ghosts hanging around. Don't worry, they probably the type who like wine and fine living and so pose zero threat to visitors, you know, as long as you don't leave your glass lying around. Tasting tours include a stroll around the property before ending at the Manor House for the key part of the event—the wine.
So, let's recap, gorgeous Frenchman, delectable wine, history that will make your parents proud. Sounds ideal, right? I'd say so!
~ Kay Syrah
Wine Country Guru Gal
Official Blog