Posted on October 05, 2018 by Kay Syrah |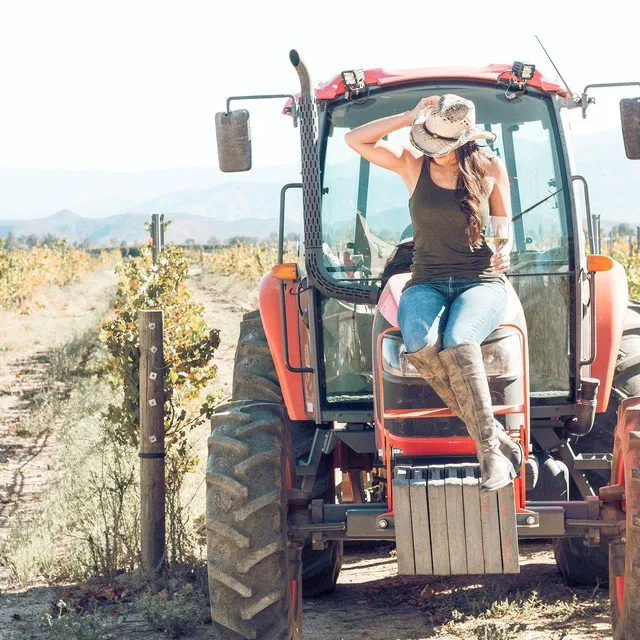 Harvest is upon us, and it's time for grapes to come off the vines and take their next step on their journey to your wine glass.
Throughout history, harvest has been marked by two distinct and diametrically different activities.
First is a barrage of hard work - a keep-at-it-until-you're-bone-tired effort. The crops are ready, but the window of time in which to reap the bounty is unforgivingly limited.
Second is a party.
Throughout the ages the celebration of harvest has included dubious activities like feasting, dancing, and the performance of sometimes bizarre rituals. It has also included more suitable activities, like drinking wine.
The people who toiled in the fields celebrate to blow off steam, and to reward themselves for the completion of a difficult task. Or so I assume.
I have to assume, because I've never worked that hard in my life.
The rest of us celebrate because we love an excuse to revel in wine country.
My friends at Grapeline are experts at reveling in wine country. They're also experts at celebrating wine country's harvest.
So, if you want to combine reveling in wine country with celebrating harvest you really ought to go with Grapeline.
Grapeline hosts two different events: one in Temecula Valley wine country, and one in Paso Robles wine country, that offer up a best-of-harvest experience.
In Temecula, you can visit eight wineries in one day – savoring delicious food and sipping featured wines – during Grapeline's Harvest Celebration Tour on Sunday, Nov. 4th.
Meanwhile, during harvest wine weekend in Paso Robles Oct. 19-21, some wineries feature live music performances, some offer up tasty edibles, and many present special wine tastings, like barrel samples and exclusive library selections. But not every winery.
So, Grapeline does the research, scanning winery announcements and relying on feedback from previous years to create the kind of itinerary you would come up with yourself if you were a wine country insider with plenty of time on your hands. Experience this "Best of the Fest" with Grapeline on Saturday, Oct. 20th.
Wine tasting is rarely less than enjoyable. But wine tasting during the harvest celebration - when curated by passionate wine country insiders - is guaranteed to be a thoroughly delectable and unforgettable experience.
~ Kay Syrah
Wine Country Guru Gal
Official Blog