Posted on September 07, 2018 by Kay Syrah |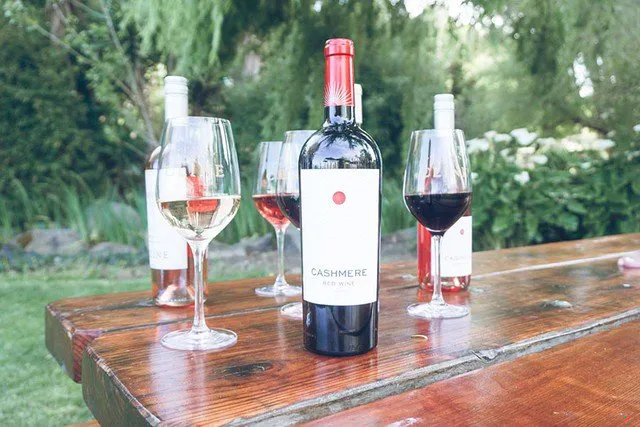 It's easy to describe the type of wineries I like.
Some wineries are small, boutique wineries that are only open with a reservation. I like those wineries. Some wineries are big touristy wineries. They are open every day, and in addition to wine tasting, they offer other entertaining stuff, like behind-the-scenes winery tours, gourmet food, live music, and major events. I like those wineries. Some wineries are somewhere in between. I like those wineries. It's important to be unbiased.
What's not to like about spending the day sipping the intoxicating liquid masterpieces crafted by passionate artisans?
Wineries quench my thirst for a good story. The history of a well established winery is almost always fascinating. In California, it usually started with an adventurous migrant from Europe, whose family had a long tradition of wine-making. They came to the west coast to find a new life, usually escaping a previous life that was harsh or even oppressive. They cultivated the land without the aid of mechanized tools or modern irrigation. They often sold their wine out of large wooden vessels transported by horse-drawn carts, customers supplying their own containers and filling them from a tap as the winemaker traveled from one settlers' encampment to another. They survived inclement weather, the Prohibition, the passage of generations. And they built a legacy with a rich and interesting story.
And, wineries satisfy my need to relax. I feel serenely relaxed when I'm sipping an Ancient Vines Mourvèdre Rose alongside the turtle pond at Cline Cellars in Sonoma. I feel majestically relaxed while savoring a butter-bomb Chardonnay at Napa's Rombauer Vineyards, gazing from their hilltop perch upon the rows of Cabernet lining St. Helena's valley floor far below. I feel playfully relaxed while tossing corn hole bags at Temecula's Peltzer Winery with a glass of 2016 Barbara, against the backdrop of their chic farmhouse tasting room.
It's easy to describe the kind of wineries I like. All of them.
~ Kay Syrah
Wine Country Guru Gal
Official Blog