Posted on August 10, 2018 by Kay Syrah |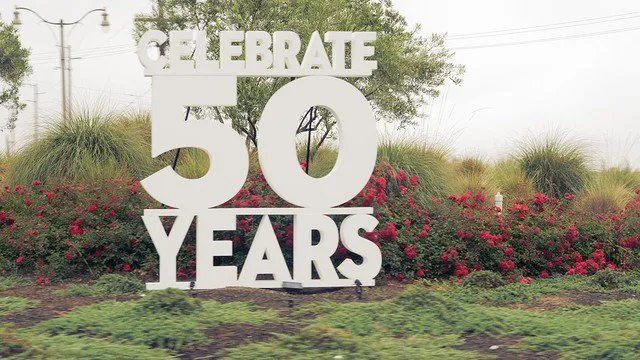 Temecula Wine Country is celebrating its 50th birthday this year. In an earlier blog (see my fascinating post from February of this year titled "50 YEARS OF TEMECULA WINE COUNTRY"), I shared the story of the Cilurzos, who planted the first commercial wine grapes in Temecula back in 1968. And also the story of Ely Callaway, who began planting in 1969, and in 1971 became the first winery in Temecula Valley. However, like most California wine regions, the area's first wine producers were not commercial ventures, but rather the missionaries, who planted and harvested the so-called mission grape varietal throughout California in the 1800's to produce sacramental wine.
One of my favorite stories about Temecula wine is also a story about the Royal Family of Great Britain. At a hoity-toity luncheon in 1976 at the Waldorf-Astoria hotel in New York City, attended by Queen Elizabeth II and his Royal Highness, the Prince Duke of Edinburgh, the menu included Callaway's estate bottled 1974 White Riesling. Her majesty, who was known to be a modest imbiber, caused some raised eyebrows when she requested a second glass. Now if I were the queen, I can assure you that it would cause a stir if I did not request a second glass. In any case, the incident shone a favorable international spotlight - if only for a moment - on the wines of the fledgling wine country in Southern California.
Temecula Valley is separated by a mountain range from the Pacific Ocean, 22 miles away. Most evenings, cool, moist coastal air flows through the Rainbow Gap and creates a microclimate in the Temecula Valley that gives this region a unique opportunity to excel in wine production. Cool, damp evenings fuel vineyard growth, while warm, dry afternoons promote ripening - ideal conditions for wine grapes.
The Temecula Valley is an officially recognized American Viticultural Area (AVA) comprising approximately 33,000 acres. Within that area, only about 2,460 acres are currently dedicated to wine grape cultivation, making Temecula Wine Country a very small contributor to California's total vineyard production.
More than 45 wineries offer wine tasting in the Valley, and at least a dozen more are in various stages of construction or planning. Temecula, which had only about 200 inhabitants in 1970 as wine country was beginning, grew to about 4,100 in 1980; 30,617 in 2000; and now is home to more than 114,000. The Valley has become a major tourism destination, supported by three pillars: wine country, Pechanga Resort and Casino (which recently completed a $300 million expansion), and the historic and vibrant Old Town Temecula.
All wine countries share some similarities, but Temecula has some attributes that make it truly unique among California wine regions. First, the ordinances that preserve Temecula Wine Country vary significantly from most other wine regions in that they allow restaurants, lodging, and live events at wineries. As a result, Temecula now has at least 20 restaurants and delis located at a winery, and seven inns and hotels. Plus live music on weekends abounds, and many wineries have robust concert series. The result is a more immersive wine country. Rather than dipping your toe in - from 11am to 5pm during tasting hours - you can fully dive into wine country and spend an entire day - or two or three or four - sampling wines, dining, attending live music events, and then crashing for the evening in luxurious lodging among the vineyards.
Temecula Wine Country has experienced remarkable growth during its first half century, and as visitation continues to increase and a multitude of impressive new wineries continue to raise the bar, all signs are that Temecula Wine Country will become an internationally-known wine tasting destination during the next half century.
~ Kay Syrah
Wine Country Guru Gal
Official Blog