Posted on August 03, 2018 by Kay Syrah |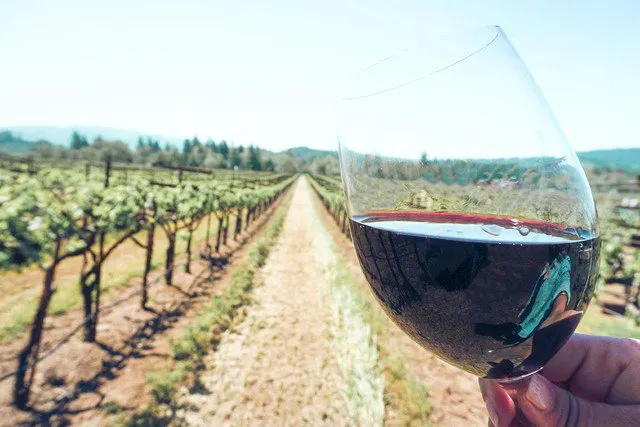 Sonoma is where it all started.
It's the birthplace of California, the state, and also the birthplace of fine wines in America's most prolific wine-producing state.
On June 14, 1846, a band of about 30 American settlers invaded the Mexican outpost called Sonoma, and took as a prisoner of war Sonoma's commander, retired general Mariano Vallejo. Using red paint, they decorated a cotton sheet with a star, a grizzly bear, and the words "California Republic." The so-called "Bear Flag Revolt" created an independent Republic of California that was extremely short-lived. Three weeks later, American military forces took Monterey, and since U.S. annexation was what the rebels wanted, California fell under the control of the United States. When it officially joined the Union in 1850, California adopted a flag patterned after the one raised in the Bear Flag Revolt
A few years later, in 1855, the man who would come to be known as the "Father of the California Wine Industry" arrived. Count Agoston Haraszthy, a Hungarian-American nobleman and pioneer, purchased the Salvador Vallejo vineyard in the Sonoma Valley. He started a winery he called Buena Vista ("beautiful view") and began producing California's first high quality table wines.
The 1849 gold rush began a mass migration, luring about 300,000 fortune-seekers to the region. Many were Europeans who had long family traditions in winemaking. They recognized that the area's Mediterranean climate was ideal for growing wine grapes, and wineries began to proliferate.
Today, Sonoma County is the most diverse wine region in the United States, with 18 separate American Viticultural Areas. The varied topography, soil, and microclimates support the growing of 66 different wine grape varietals.
Many of the AVA's, like Alexander Valley, Carneros, Dry Creek Valley, Russian River Valley, and Sonoma Valley, are internationally recognized as monikers of wine quality. The 18 AVA's are:
Alexander Valley
Bennett Valley
Carneros–Sonoma
Chalk Hill
Dry Creek Valley
Fort Ross-Seaview
Fountaingrove District
Green Valley
Knights Valley
Moon Mountain
Northern Sonoma
Petaluma Gap
Pine Mountain-Cloverdale Peak
Rockpile
Russian River Valley
Sonoma Coast
Sonoma Mountain
Sonoma Valley
The 1,800 grape growers in Sonoma County cultivate approximately 60,000 acres of vineyards. The most prevalent varietals are Chardonnay (16,500 acres), Pinot Noir (13,700 acres), Cabernet Sauvignon (13,000 acres), Zinfandel (5,000 acres), Merlot (4,100 acres), Sauvignon Blanc (2,800 acres), and Syrah (1,600 acres).
For many years, Sonoma has lived in the shadow of its more famous neighbor Napa. The 1976 Judgement of Paris was largely responsible for helping establish Napa as an internationally recognized icon of fine wine. However, Sonoma has very similar growing conditions -- and with more diversity and a richer history in the wine business, it could be argued that it has more to offer to the visiting oenophile.
That's a touchy subject, and my advice is that it is best debated with a warm smile and a full glass.
~ Kay Syrah
Wine Country Guru Gal
Official Blog