Posted on July 20, 2018 by Kay Syrah |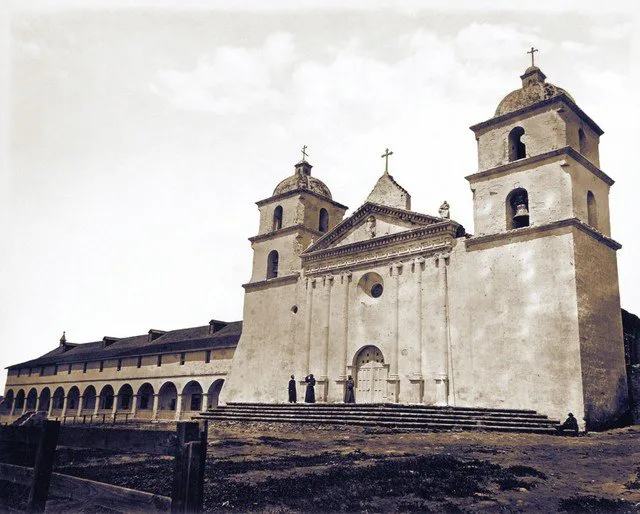 Santa Barbara wine country, as we know it today, began in 1962 when Pierre Lafond opened Santa Barbara Winery, the first winery in Santa Barbara County since prohibition. But really, the wine making tradition dates back to 1782 when Father Junipera Serra planted mission grapes to provide communion wine for the Franciscan monks and their congregation.
By the late 1800's, vineyard cultivation had expanded to 45 vineyards comprising 260 acres. Prohibition put the kibosh on wine-making in the region, and even after its 1933 repeal, the once-burgeoning wine industry lay dormant for more than a generation.
In the early 1970's, following Mr. Lafond's start up, several viticulture entrepreneurs began planting vineyards, and by 1999, more than 50 local wineries produced in excess of 70,000 cases of premium wine from the 16,500 acres of Santa Barbara vineyards.
The release of the movie Sideways in 2004, and its runaway indie success, brought international fame and a sudden increase in visitation to the region. And the movie's protagonist, Miles Raymond, anointed Pinot Noir as a new star of the wine world through his obsession with this varietal summed up in a speech that concluded "oh its flavors, they're just the most haunting and brilliant and thrilling and subtle and... ancient on the planet."
Visitation to the Santa Ynez Valley remains strong, and in response to the demand, the valley offers a wide variety of activities and attractions. Wine tour companies (like Grapeline) criss-cross through wine country, high-end culinary fare is available in every village, craft breweries including Figueroa Mountain Brewery provide a wine alternative, Chumash Casino offers gamers a chance to try their luck, and animal lovers can take selfies with miniature horses at Quicksilver Ranch near Ballard, with Ostriches at Ostrich Land in Buellton, or with Emus at Koehler Winery near Los Olivos.
Here are some facts and figures from Santa Barbara County:
More than 21,000 acres of wine grapes are cultivated, providing more than 50 varietals to more than 200 wineries. The wine industry supports more than 9,100 jobs, and results in more than $1.7 Billion in economic impact. "Cool weather" grapes are dominant, most notably Chardonnay and Pinot Noir. According to the 2016 crop reports, the most prevalent wine grape varietals are Chardonnay (7,720 acres), Pinot Noir (5,571 acres), Syrah (1,930 acres), Savignon Blanc (830 acres), and Cabernet Sauvignon (738 acres).
Six American Viticultural Areas (AVA's) have been named in the county: Santa Maria, Santa Ynez, Santa Rita Hills, Happy Canyon, Ballard Canyon, and Los Olivos District. An AVA is the official designation of a place which has distinct weather and soil conditions that lead to a unique flavor profile in the wines produced there.
Contrary to a popular misconception, Santa Barbara's wine country is located not in the vicinity of the city of Santa Barbara, but rather over a mountain range approximately 35 to 40 minutes away by car. The valley is home to several quaint villages including Buellton, Santa Ynez, Ballard, Los Olivos, and the Danish enclave of Solvang.
For more information about Santa Barbara Wine Country, check out Visit Santa Ynez Valley and the Santa Barbara Vintners.
~ Kay Syrah
Wine Country Guru Gal
Official Blog