Posted on July 06, 2018 by Kay Syrah |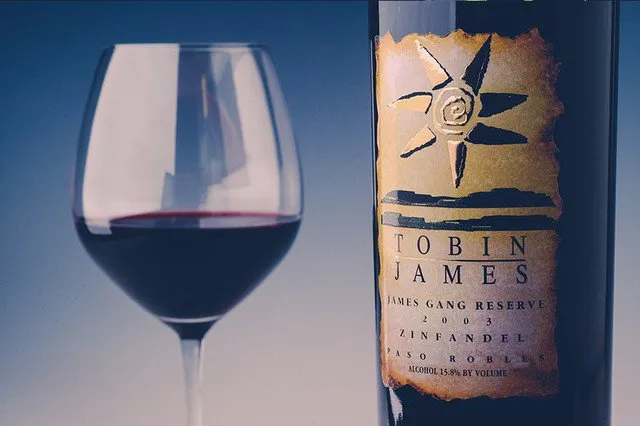 Which winery has the best wine club in the world? Well, if memberships are votes - and it seems to me the best "vote" for a wine club is a person who pulls out their Travel Rewards Gold Card and says "sign me up" - then the best wine club in the world is the one offered by Tobin James Winery in Paso Robles.
Purportedly, Tobin James has more wine club members than any other winery -- a whopping 30,000 as recently reported by staff. I've heard their wine club is the largest so many times from so many different sources, that I believe it. There's not really an official arbiter of wine club membership numbers. And, most wineries are pretty tight-lipped about how many clubbers they have. So if someone knows of a winery who has more members, then A) Let me know, B) I won't be shocked (maybe surprised, or impressed, or both), and C) Sorry, I was wrong.
The Tobin James wine club, both singularly as a club and collectively as the bunch of people who are part of it, is called "The James Gang." Tobin shares a last name with famous outlaw Jesse James, who frequented Paso Robles back in the days of the Wild West. And his wine club moniker is the same name used to label the band of notorious criminals who rode with Jesse. The old west decor of the tasting room, with its 1860-era mahogany bar and wood slat floors and walls, leads many visitors to believe there surely is a family tie. Nah. It's just a coincidence that Tobin seems happy to play up.
So, why is the James Gang the most popular wine club in the world? I asked John and Kim Kelliher, who are Grapeline's founders and also are long-time James Gang members. They told me there are several reasons:
The wine is good. Consistently.
The shipment makes them happy. It only shows up twice a year, but when it does, it is a BIG box containing eight bottles of vino, and a gift with Tobin's stylized sun logo that is always a keeper.
The pricing is reasonable. Each shipment is $179, so only a little more than $20 per bottle for all "reserve" wines including some very nice reds. Other than paying for the wine (at a healthy discount), there is no other cost of membership.
The wine club parties are epic. Tobin hosts several members-only events each year that are overloads of music, food, and wine. The last one that the Kellihers attended featured five live music acts playing simultaneously in different areas, too many food stations to try everything, and of course ample wine throughout.
And the best part? If you want to join the James Gang, you just have to drink some good wine now and then. No train robbing required.
~ Kay Syrah
Wine Country Guru Gal
Official Blog