QUESTION

ANSWER

Do I need a reservation?
Yes. The grapeline offers scheduled pickups only, so reservations are required. Please book online or contact a reservations agent at 1-888-894-6379 as soon as you have determined your tour date and pick-up location.
Where do we meet the shuttle?
The Grapeline offers pickups from most local hotels, and may offer a few out-of-the-area pickups for an additional charge. Please contact Grapeline's Central Reservations Center at 1-888-894-6379 for help determining your pickup location.
How long is the Tour?
Wine Tours are all day adventures! Morning departures are typically in the 10:00 hour, varying slightly with each hotel location. Expect to return in the late afternoon.
What wineries do you visit?

The Grapeline works with many area wineries and chooses an itinerary for the day that considers entertainment and tour offerings, expected crowding, and several other factors that can affect the guest experience at each winery. If there is a specific winery you'd like to visit, please request it when booking your reservation. While we can't guarantee every request, we can guarantee all requests are taken into consideration and accommodated when possible. Ultimately, your host will provide an itinerary that's sure to take advantage of the best wine country has to offer and will make your day memorable.

How much wine is served during a tasting?
Most wineries serve 4 to 6 one ounce pours of different wines you select from their menu. After visiting a few wineries, these seemingly small tastings begin to add up, making it very important to have a designated driver.
How do gratuities work?
Customers often provide gratuities at their discretion to their host at the end of their tour as a personal "thank you" for a job well-done. All private wine tour bookings require an 20% service charge when you make your reservations.
Can I buy bottles of wine at the wineries?

Absolutely. The best way to support local wineries is to take home a few bottles. Be sure to use your Grapeline Value Passports for exclusive savings on purchases.

If traveling, the winery may be able to ship your order to you.
Is there a cancellation policy?
Cancellations must be made at least 48 hours prior to the tour date. A gift certificate for the full value will be mailed to you to be used toward any future Grapeline services or packages. Refunds are permitted, minus a 5% cancellation fee, with a minimum 48 hours notice. The Grapeline reserves the right to charge full fare for no-shows or cancellations made within 48 hours of a scheduled tour. Sorry! Absolutely no refunds will be issued for cancellations on day of tour no matter how creative or legitimate your excuse.
Can I reserve a private vehicle?
Yes, with a minimum of 10 people in your group, private tours are available for rates similar to that of our public tours, the only difference is an 20% service charge required of all private groups.
I have more questions...
Please contact Grapeline's Central Reservations Center at 1-888-894-6379 and let us know what wine region you are interested in visiting.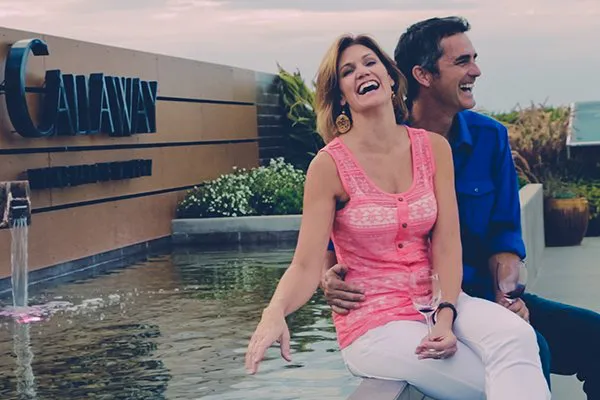 OUR VISION
Founders John and Kim Kelliher vinted Grapeline in 2002. Our friendly hosts are wine country enthusiasts with insider knowledge and connections. We love Santa Barbara wine country. Let us share the best of it with you.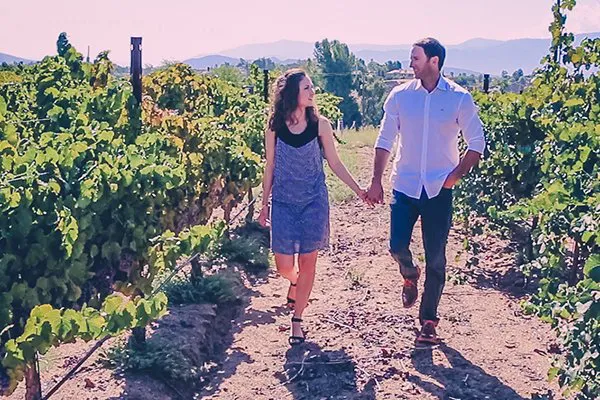 5-STAR EXPERIENCE IN SANTA BARBARA
Grapeline is the top guest-rated wine tour in Southern and Central California, with more 5-star ratings than any other for tours in Santa Barbara, Temecula, and Paso Robles. No one is ever disappointed by choosing the best.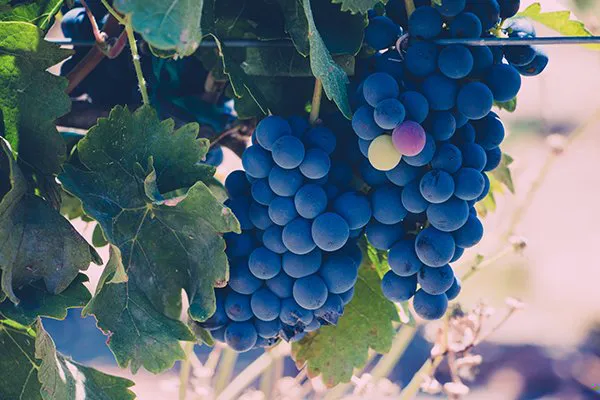 BOOK A SANTA BARBARA TOUR
Start crafting your own wine country excursion.

Call now... 1-888-894-6379 or Book Now